Skip to Content
Knob & Tube Removal Services in Cranston & Warwick, RI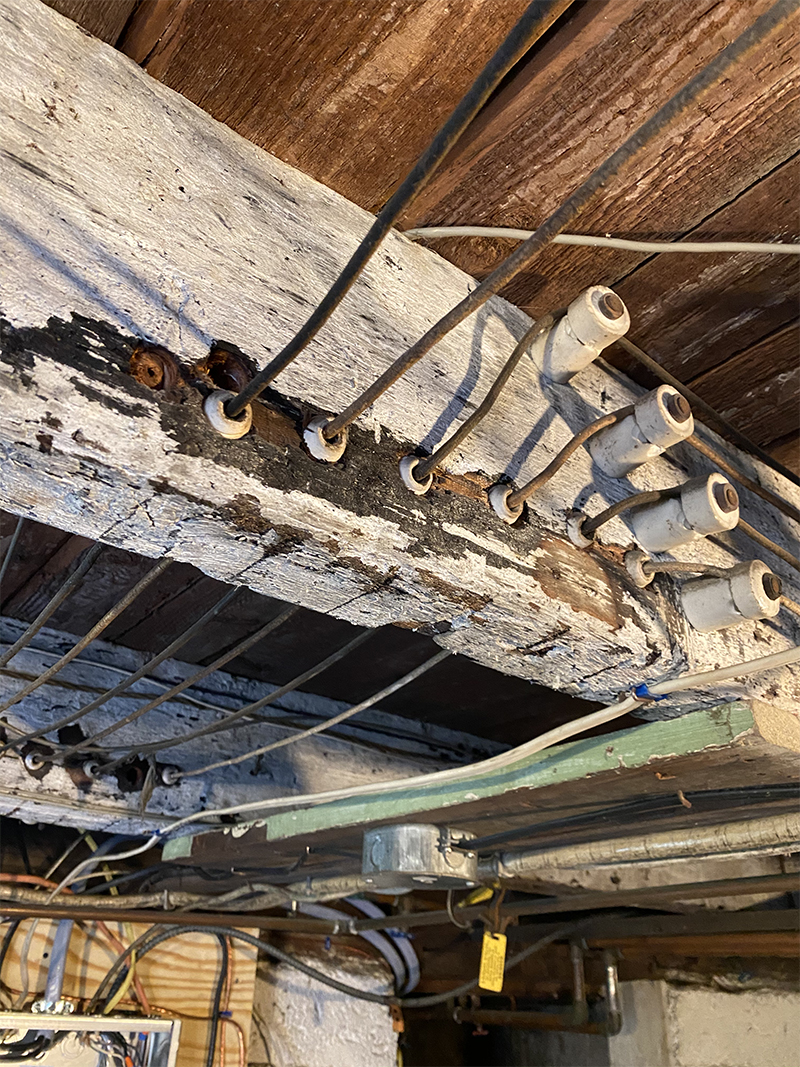 Benefits of  Removing Knob & Tube Wiring
Knob and tube wiring is the original pre-war wiring of homes from the 1900s. And a lot of pre-1950 homes in Rhode Island still have this dangerous out-of-date infrastructure. People tend to not fix things that are not broken, but this can lead to even bigger problems. We see this frail wiring system very often, especially in multi-family dwellings. It has often been fixed and patched up over the past 100 years. It is antiquated and prone to problems even if it has been kept up.
Today's families are larger and have greater power needs than ever before. With so many electronic appliances and gadgets, the demand for power is immense. Knob and tube wiring in today's household is not adequate for power usage and is an enormous liability. In fact, many insurance companies will drop coverage, if they find out that you have this type of wiring. B&K can solve the problem by coming in, inspecting your home, and eliminating this outdated wiring system.
We can then rewire the house with contemporary wire that is up to code. We can also add receptacles and circuits in the process, to prevent overloaded and inconvenient outlets and switches. There's no need to run extension cords across a room. Too few outlets is a hazard with the amount of things we are powering these days.