Skip to Content
Electrical Home Improvements in Cranston & Providence, RI
HOME IMPROVEMENTS IN WARWICK, RI
Whether you're buying a new home in need of rewiring or you're interested in performing some upgrades on your current home, our skilled technicians at B&K Electric are here to help. We can assist with everything from bringing your electrical up to code to rewiring your home in order to save energy and lower your electricity bills.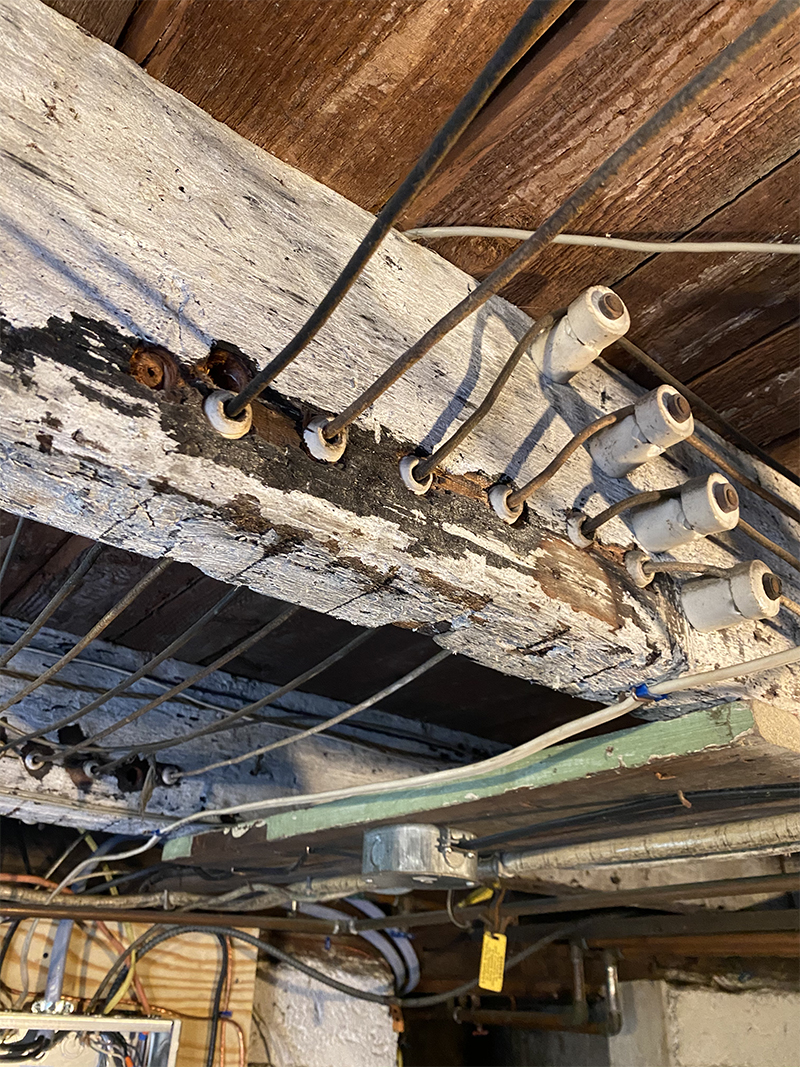 Benefits of  Removing Knob & Tube Wiring
Knob and tube wiring is the original pre-war wiring of homes from the 1900s. And a lot of homes in Rhode Island still have this dangerous out of date infrastructure. People tend to not fix things that are not broken but in this case that can lead to even bigger problems. We see this frail wiring system very often especially in multi-family dwellings. It has often been fixed and patched up by handy man over the past 100 years. It is antiquated and prone to problems even if it has been kept up.
Today's families are larger, and have greater power needs than ever before. With so many electronic appliances and gadgets, the demand for power is immense. Knob and tube wiring in today's household is not adequate for the power usage and is an enormous liability. In fact, many insurance companies will drop coverage, if they find out that you have this type of wiring. B&K can solve the problem by coming in, inspecting your home and eliminating this outdated wiring system.
We can then rewire the house with contemporary wire that is up to code. We can also add receptacles and circuits in the process, to prevent overloaded and inconvenient outlets and switches. There's no need to run extension cords across a room. Too few outlets is a hazard with the amount of things we are powering these days.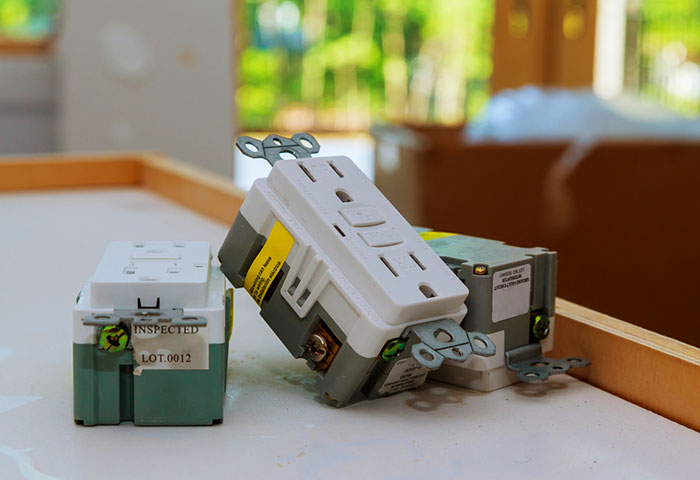 Importance of  Surge Protection
Whole house surge protection is essential to protect your devices and your family from electricity surges due to external accidents. All your plugged in devices are exposed:
Mobile devices
Computers
Refrigerators
TVs
Appliances
Dangerous power surges can occur when a branch comes down on a power line, someone drives into a transformer down the street, or even when a lightning strikes, up to a half-mile away. A whole house surge protection can protect your electrical devices and save you a lot of trouble. It protects against "dirty" power in the line. Furthermore, insurance may not cover damage like these, so it is vital to protect your whole house from unexpected surges.
OUR HOME IMPROVEMENT ELECTRICAL SERVICES
Our technicians are highly trained in all types of electrical projects, whether you're interested in a small renovation project or rewiring your entire home. Our home improvement services most often requested include:
BRINGING YOUR HOME UP TO CODE REQUIREMENTS
Whether you're buying a new home in need of some electrical rewiring or you have an old home that no longer lives up to building code requirements, we can help! We'll conduct an inspection and perform any home improvement work necessary to bring your home up to code.
REWIRING YOUR HOME
Older homes often weren't built to handle the electricity levels of modern-day appliances, which is why it's necessary to upgrade and rewire homes for safety and efficiency alike.
REPLACING MAIN SERVICE BREAKER PANELS
The main breaker panel regulates the electricity throughout your entire home. As it gets old, it may not function as it should, requiring a replacement or upgrade. Our breaker panels can be upgraded to 200 amps and come with a lifetime warranty.
MAKING ELECTRICAL WIRING SAFER
Electrical wiring can be dangerous if it is old or not built for the capacity of your home. Our technicians can diagnose potential dangers and incorporate safety measures to protect you and your family.
LOWER YOUR ELECTRICITY BILLS
Our technicians can diagnose areas where you're using more electricity than you may need to, utilizing improved wiring, energy-efficient light fixtures and more to help you conserve energy and achieve lower electric bills.