Skip to Content
We Install Residential Electrical Panels in Rhode Island
Get More Power With a Sub-Panel From B&K Electric
If your home or office needs additional circuits to power more electricity, B&K Electric can help with electrical sub-panel installation in Rhode Island. Since 2007, we've been providing home and small business owners with affordable and professional electrical services that cover a variety of needs. We are a locally owned and operated business committed to offering superior work that won't empty your wallet. Why? Because having you as a customer is important to us, and we guarantee honesty and trust in everything we do. Contact us to learn more about our services or schedule a free estimate today.
Electrical Sub-Panel Installation, Repair, and Replacement
Your home might already have an electric sub-panel installed, or if you're building an addition or want access to electricity in another part of the house, such as the garage, you should consider an additional electric panel and the required home electrical upgrades to bring it to code. In either case, our qualified team of electrical technicians can assist with reliable and safe electrical services that will allow you to gain the additional power you need without overloading the main electrical panel. Give us a call for all of your sub-panel needs:
Installation – We install sub-panels in attics, basements, garages, new additions, and more. Having ample circuits is critical to safe operation. It is a safe and effective way to separate electricity delivery to different parts of the home.
Repair – Electrical panels should be inspected periodically by licensed electricians to ensure they are in good working order. If you want an inspection or notice the electricity doesn't work like it once did, we can help. We can tend to repairs due to corrosion, improper wiring, improper bonding, and other common issues.
Replacement – If your home has an old, outdated sub-panel, we offer complete replacements by our licensed team. Replacing an electrical subpanel provides peace of mind that the electrical components in your home are connected safely and everything is up to current code.
What Is an Electrical Sub-Panel?
All homes are equipped with a main electrical panel. It's a metal box, usually gray in color and often located in the basement, that feeds electricity from outside into the circuits around your home. A sub-panel is a secondary electrical panel that performs the same function on a smaller level. They are used when the main board has reached its circuit capacity, but you need additional circuits. This is common when building an addition or adding new electrical outlets or appliances in other parts of the home, such as the garage, basement, or attic.
Installing or Upgrading a Sub-Panel Minimizes Risks
Upgrading a sub-panel to handle your home's electrical demand is an important safety step that shouldn't be overlooked or ignored. Hiring a licensed electrician to address this critical task reduces the potential hazard of:
Overloading the electrical system
Tripping circuit breakers
Melting fuses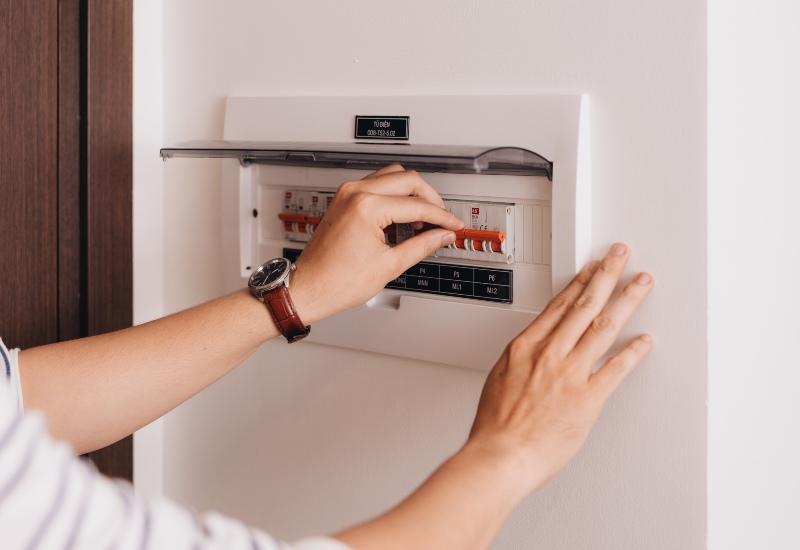 When Does a Panel Get Overloaded
A circuit becomes overloaded when you try to use more electricity than the circuit is rated for. The electrical code states that a circuit shouldn't use more than 80% of its amperage rating. This means that a 20-amp circuit shouldn't use more than 16 amps of electricity. What happens if it does? You may experience:
A tripped circuit breaker
Dimming lights
Buzzing sounds
Power surges
How Do I Know What Size Panel I Need?
The size of your electric panel will be determined by the size of your home and any special electrical needs. All homes have a master panel. If you're adding power in another part of the home or putting an addition on, you'll likely need to add a sub-panel to account for the new needs. We can help you determine the proper size.
How Long Does It Take To Replace a Panel?
If you need to have your panel upgraded or replaced, it isn't too disruptive to your day-to-day. Most of the time, we can complete the job within one day.
How Long Will I Be Without Power?
Since we can usually complete an electrical panel upgrade or replacement within a day, you won't have to worry about being without power for too long while the job is safely finished.
Why Choose B&K Electric?
When you need electrical sub panel installation in Rhode Island, contact B&K Electric for a free estimate. We've been serving the community with reliable services since 2007. We are a family-owned and operated company with a team of qualified electrical technicians on our staff to handle every job. Contact us to schedule your free estimate today.
Call us today for residential services!