Skip to Content
Licensed Electrical Installation Services in Rhode Island
B&K Electric Provides Electrical Installation & Maintenance
Since 2007, B&K Electric has provided outstanding electrical installation and maintenance services for residential and commercial customers throughout Rhode Island. We are a fully licensed team of professionals committed to offering the community exceptional quality at affordable prices. The electricity powering your home or business is an essential part of daily living, and we want to ensure you have access to quality services to ensure safety and comfort. Contact us to schedule a free estimate for assistance today.
Reliable Services for Homes and Businesses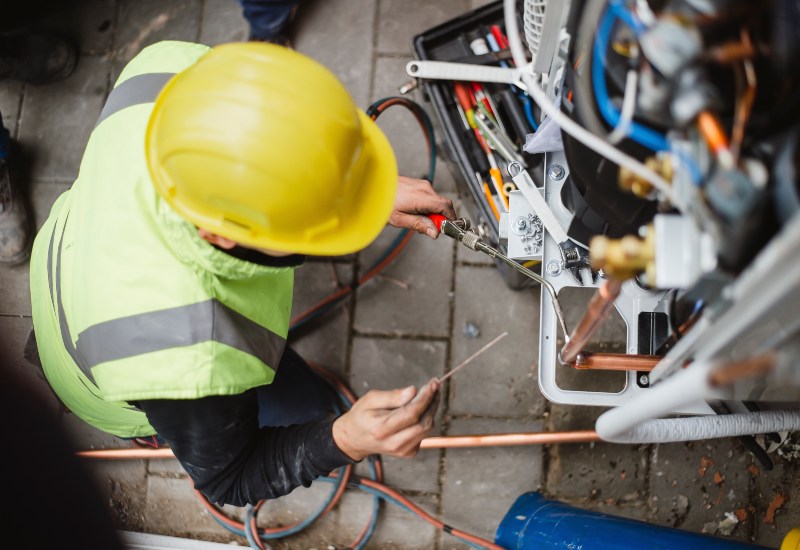 Whether you've lived in your home for decades, recently moved into a new house, or are building your dream home, B&K Electric offers comprehensive electrical services to ensure you can get the most out of the conveniences modern electricity provides. From light fixture installation to complete circuit panel updates, we understand your property's electrical wiring requirements to align with current building codes and inspection guidelines. Our services include:
Panel upgrades
Car charging stations for electric vehicles
TV wall mount and data jack installations
And more
Electrical Installation, Maintenance, and Repairs
Homeowners often take electricity for granted. Since the wires and main panel are usually tucked behind walls or hidden in the basement or attic, it can be easy to forget there is a complex system of wiring, outlets, and switches connected to the outside power grid enabling us to enjoy life's conveniences. However, it's essential to give your home's electrical service the attention it deserves. Electrical panels don't last forever, and older homes may have been constructed with outdated materials. If you haven't had your property's electrical system inspected in a while, give us a call for peace of mind. We can give you an honest assessment of the condition and important items to be mindful of. Our services include:
Installation of new circuits and wiring
Maintenance of electrical panels and fixtures
Repairs from storm damage, cut wires, faulty outlets, and more
Contact Us for Emergency Electrical Service
Some situations with your home's electricity require more immediate attention than others. If you've experienced a sudden power outage that's not storm-related, noticed unusual sounds or smells, seen sparks, have lights dimming frequently, or any other matter that's made you nervous, contact us for emergency electrician service. We respond quickly to ensure your safety for complete peace of mind. These services include:
Addressing wiring problems
Repairing electrical fixtures
Fixing overloaded circuits
Repairing fuses, switches, and damaged outlets
General Electrical Contracting
Rhode Island home and business owners looking for trusted general contracting for electrical installation and maintenance rely on B&K Electric because of our excellent reputation and fantastic customer reviews. Our service vans are stocked with a large selection of parts and tools, meaning that we can quickly solve most electrical issues on our first visit. For larger projects, we gladly provide clients with a free estimate while explaining exactly what's involved with our work.
Why Choose Us?
By offering comprehensive services for home and business owners, we strive to be your one-stop-shop for any electrical need you have. We want to earn your business as a lifelong customer and go above and beyond to leave no doubt you've made the best choice when you hire B&K Electric. Why choose us?
We are locally operated and family-owned
Our team includes veterans of the U.S. military
We've been in business since 2007
We're fully licensed electricians
We offer free estimates
Schedule Electrical Installation and Maintenance
You can trust B&K Electric for electrical installation services for your home in Rhode Island. We have more than a decade of experience serving the community and guarantee safe and honest work in every job we complete. Contact us to schedule a free estimate today.
Call us today for residential services!