Skip to Content
Electric Fireplace Inserts in Cranston, RI
Electric Fireplace Installation, Repair, and Maintenance
A fireplace provides warmth and ambiance on a cold Rhode Island winter night. However, many old fireplaces can be drafty and inefficient. A fireplace insert is an economical solution to make your fireplace look and function as if it were brand new. Talk with one of our Cranston fireplace insert experts at B&K Electric to find out how one of our fireplace inserts can keep your warm while reducing your heating bill.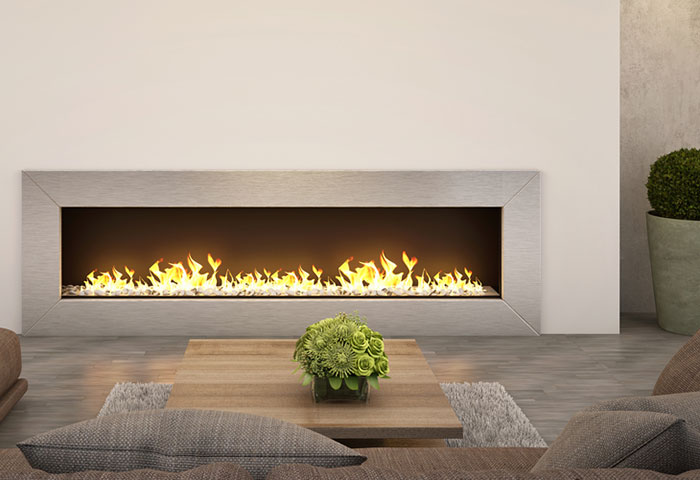 Electric Fireplace Insert Installation
Electric fireplace inserts are a great option for revamping your old, drafty fireplace. Not only does it make your fireplace look brand new, it provides more efficient heating by capturing the heat that escapes up your chimney and directing it into your home.  We have a wide selection of electric fireplace inserts that we can install onto your existing fireplace and hearth, and our experienced installers are dedicated to making your installation as seamless as possible. This leaves you with nothing to worry about except enjoying the warmth and glow.
Fireplace Repair, Maintenance and Cleaning
Fireplaces and fireplace inserts need regular maintenance and cleaning to function safely and efficiently. Soot needs to be cleaned out periodically from the chimney and hearth, and fittings can degrade over time. Contact us today to discuss the regular maintenance needs of your fireplace insert, or if you suspect it may not be functioning optimally. Our experts can help keep your fireplace insert clean and maintained, as well as provide electrical repair services when needed.
Choosing the Right Fireplace
It is important that your electric fireplace insert fits properly into your existing fireplace box. To help you choose the correct insert, we will need the dimensions and a picture of your fireplace box. If you need assistance, one of our technicians can come out and measure it for you. In addition, you will need to decide how much space you want your fireplace to heat—whether you want to heat the room or your entire home. We will also ask about your current chimney to ensure your choice will work with the venting system. With that information, we can help you choose from our available models to find the perfect fit for your needs and style. There is a wide variety of stylistic options when it comes to fireplace inserts, from classic and rustic to sleek and modern.
Contact Us Today
If you're considering having a new electric fireplace installed, if you have an old one that is in need of some TLC, call us or use our online form. One of our technicians will be happy to answer your questions and provide more information about our electric fireplace insert services.