Skip to Content
Energy Efficient Lighting Services in Providence, RI and, surrounding areas
UPGRADE YOUR INDOOR OR OUTDOOR LIGHTING IN CRANSTON, RI
Lighting can completely set the ambience in a room, make outdoor spaces accessible long into the evening, or save you money on your energy bill. With all that power in mind, our skilled technicians at B&K Electric in Cranston, RI, are here to help you improve your indoor and outdoor lighting.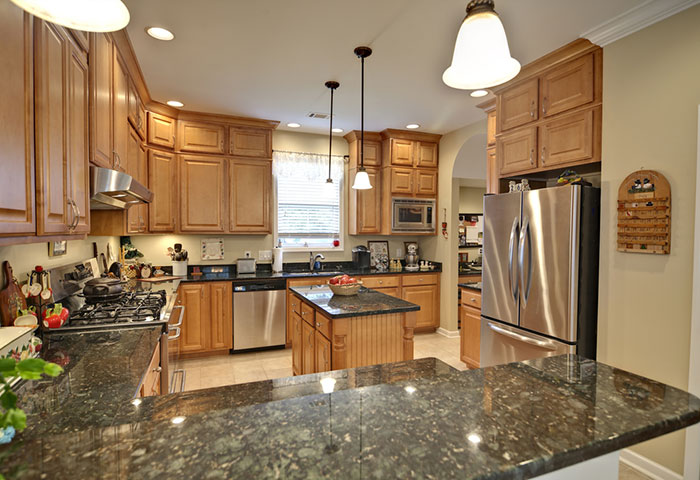 ADDING ENERGY-EFFICIENT LIGHTING, RETROFITS & MORE
At B&K Electric, we know everyone's style varies greatly. That's why we offer a wide range of indoor and outdoor lighting services for every style. If you have recessed lighting cans and old-fashioned spotlights that are racking up electricity costs, our skilled technicians can upgrade them to preserve the look and improve your home's energy efficiency. We can also retrofit old lights into LED lighting that cuts down on the amount of maintenance you'll have to do in the future.
LED LIGHTING & ENERGY EFFICIENCY
As you consider your indoor and outdoor lighting options, you may want to take a look at LED lighting and energy-efficient lighting. Some of their benefits include:
PRACTICALITY
Many new lighting technologies have a much longer life and are practically maintenance free, saving you the hassle of having to change bulbs frequently.
ENERGY EFFICIENCY
Better energy efficiency means lower electric bills and more money in your pocket.
NEWER TECHNOLOGY
Newer lighting technology features better colors of light, contributing to the warmth or desired ambience for a room.
SAFE TO THE TOUCH
New lighting is cool to the touch, so you don't have to worry about curious kids burning their hands on hot light bulbs
IMPROVE YOUR HOME'S LIGHTING
With all these benefits, you may want to consider installing modern lighting in your home, whether retrofitting to older fixtures or going for a more modern, sleek look.